130+ Tips, Tricks & Resources
A book to improve your coding skills and productivity.
Check out the preview contents of this book for free.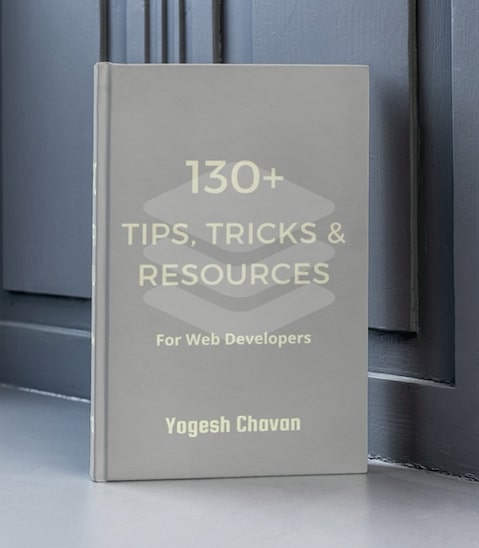 What's Included?
HTML, JavaScript, CSS, React, Node.

js

Tips & Tricks

Useful JavaScript Code Snippets

List of Useful Articles and Tutorials

Interview Preparation Resources

book will be updated with New Tips, Tricks & Resources every month

Specialized content of 260 pages in total

 

(Last updated: 13th August 2023)
What Readers are saying?
I bought this 130+ Tips, Tricks & Resources ebook and it really helped me a lot for refreshing my concepts related to Frontend development together with how can I bring improvisation to my coding style.

I started following Yogesh Chavan on LinkedIn and also bought some other courses from him! The way he explains the content which he has written is commendable and super awesome!

It helps the reader to quickly grab the idea behind it. Thanks Yogesh Chavan for such awesome and useful content!
Yogesh is a fantastic teacher and his instruction style is first-rate.

I appreciate how his content uses a beginner's mind approach and explains why you'd do things a certain way rather than just showing you the end result.

Yogesh delivers ideas in a way that makes you eager to learn more as you go.
Just finished reading your book! Must say it's an easy recommendation, concise, clear and crisp.
I am learning React, your blogs really help me a lot, they are easy to understand, keep up the good work.
Your articles are amazing. Your intent to explain each and every line of the code in articles is what I've amazed.
I find your content really useful. I just wanted to appreciate & thank you for your content and hope you continue writing these types of content.
I liked the way, you write your articles. They seem really helpful, providing much knowledge to us! Keep up the good work.
I really like the articles you write. I would like to thank you and keep writing more in a easiest way you write.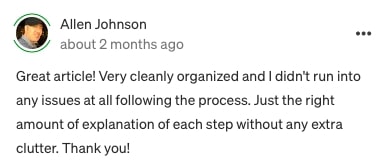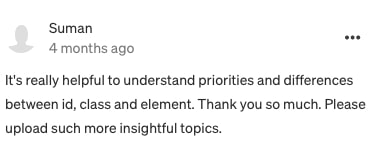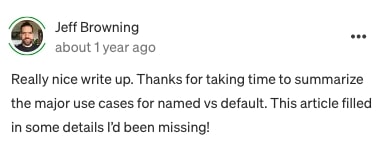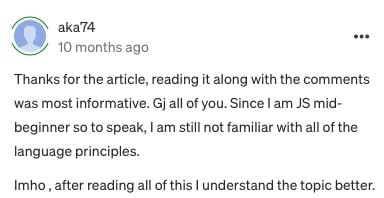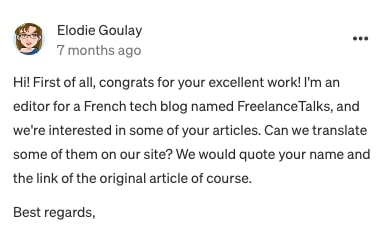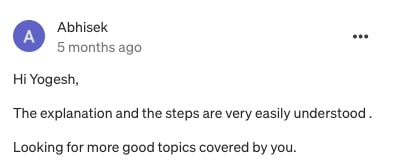 Buy Now
About Me
Hi, I'm Yogesh! I'm a freelancer and a full stack developer mostly working on JavaScript, React and Node.js.
You can find me at dev.to, medium, freeCodeCamp, Hashnode, Devdojo and other platforms.
I have written 100+ articles and tutorials which readers loved and appreciated.
Following is the screenshot of some of my most popular projects.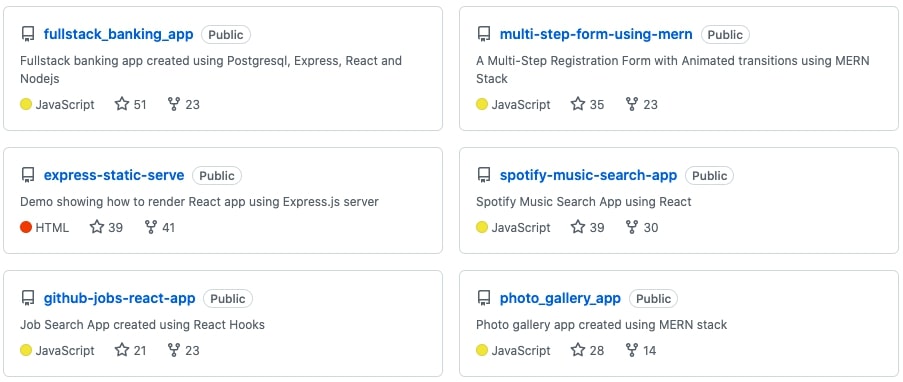 You can find all my projects and popular articles on my GitHub Profile page.